About Smithsonian Caterers
At Smithsonian Caterers, we hope to have the opportunity to bring our culinary expertise to your special event. We feel that the food that you chose to serve to your guests is a statement from you and believe the it is the one thing that will make any event truly memorable.
On our website we offer a sampling of menus that we hope will peak your interest enough to make contact with us and begin the planning process for your next event. From there we will work hand in hand with you to customize an event that will truly be remembered by your guests.
With thirty three years experience in the food business our chef, Peter Langlois is prepared to put his knowledge and experience to work for you as we prepare every course of your menu from scratch, with the finest ingredients available.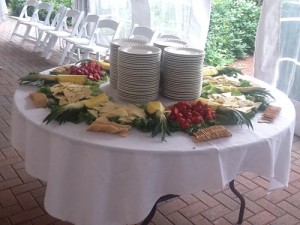 With the Hatfield American Legion as our home base, we have the facilities to cater in house, with a full liquor licence and two function rooms for parties of all sizes. Our main party room features seating up to 100 with a full bar and hard wood floor with ample space for dancing. An ideal spot for an intimate wedding, jack and jill, anniversary, graduation or birthday party. We are also available at short notice for meeting space or post funeral receptions.